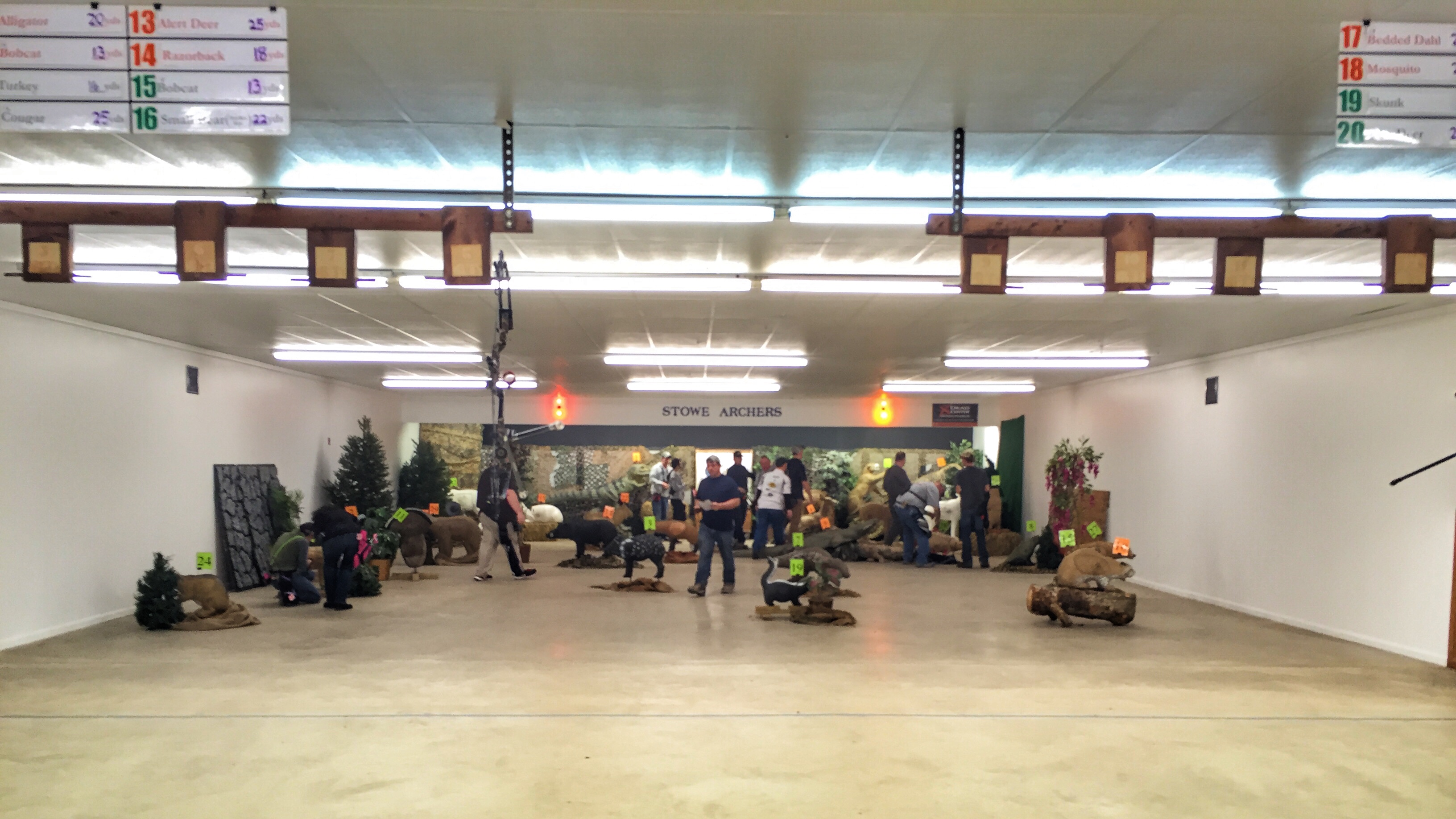 Last weekend Stowe Archers was proud to host our February 2016 Leg of the Curt Peterson Southeast Indoor 3D Series. We had an excellent turnout of 80 Shooters and hope to see everyone back for our last Indoor 3D Shoot of the season on March 18th, 19th, and 20th.
Due to the cancellation of our January shoot (weather) and the popularity of our Friday Night Lines this month, we will be open Friday March 19th from 6pm to 8pm for anyone that would like to come out and shoot early.
We would like to thank all of the volunteers who helped with setup and well as all of the archers that made our February Shoot a success!
[embeddoc url="http://stowearchers.com/wp-content/uploads/2016/02/2016_3D_Summary_read_only_wk7.xlsx" download="all" viewer="google"]