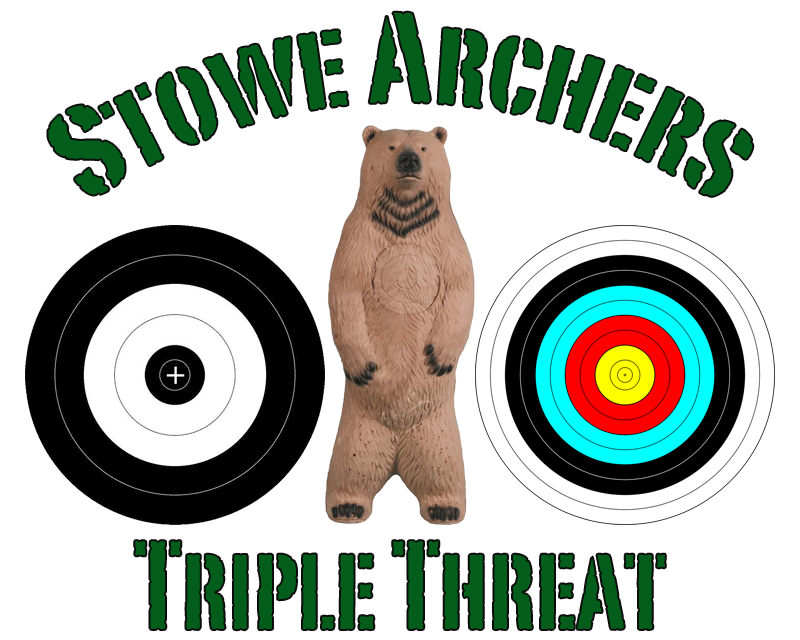 On April 16th and 17th Stowe Archers will be hosting our 2016 Triple Threat Challenge. The event will consist of an Indoor 600 Vegas Round, a 14 Target Field Round, and an Outdoor 3D Shoot (number of targets to be determined).
The cost to shoot the entire event is $25 for Adults and $15 for Youth (17 and younger). For those that would like to only shoot a portion of the event, the cost is $10 per round for Adults and $6 per round for Youth.
Registration will be open from 7:00am until 12:30pm. Outdoor 3D and Field Rounds can be shot at your leisure. The Indoor 600 Vegas Round will have 8:00am and 12:00pm line times on Saturday and Sunday (additional lines will be added if needed).
Winners from each division will be determined by a combined score from each round shot.
Food and Drink available for purchase in the clubhouse
50/50 Novelty Shoot
Raffle Prizes