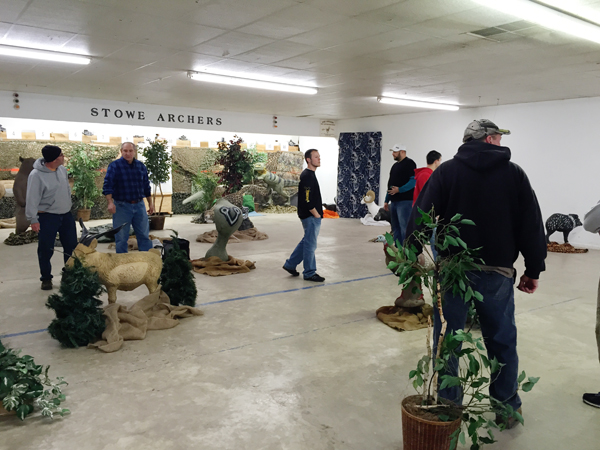 The 2015 Curt Peterson Southeast PA Indoor 3D Season is underway. Stowe Archers hosted our leg of the series this weekend. Despite the masses attending the Lancaster Classic and some nasty icy conditions on Sunday, we had a decent turnout.
A number of archers shot our indoor course multiple times. To save on a little typing, we only kept the high score (last year we added those names in as 'Not For Score').
Scores are available below. If you see an error, please let us know and we'll do what we can to correct it.
Thanks to everyone that came out to shoot as well as those that came out on Friday Night to help with setup.
Open Results in a New Window