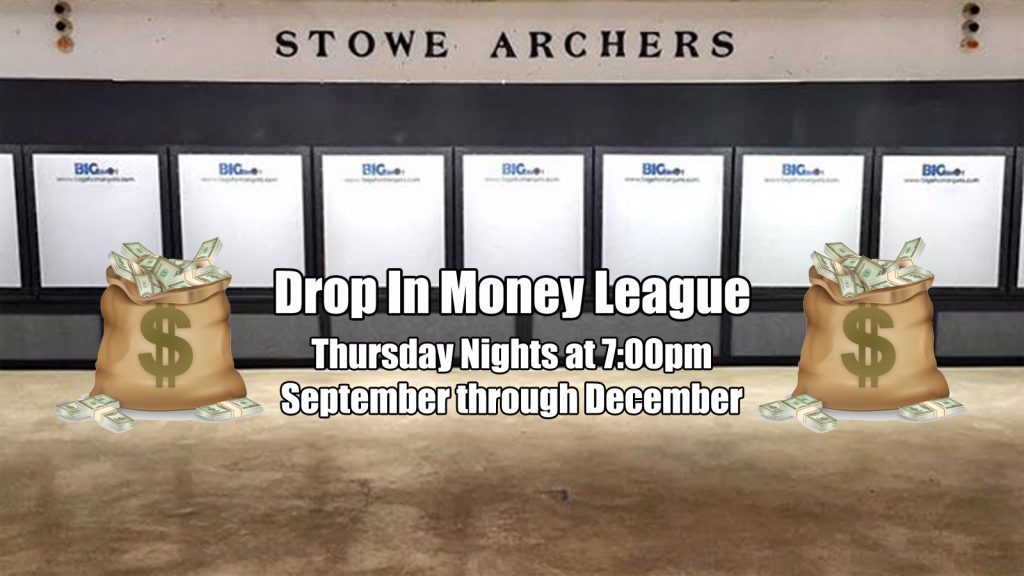 Starting in September, most clubs in our area enter a slow period while members take to the woods in an attempt to put meat in their freezers.
Stowe is no different in this regard and many of our members take advantage of the Pennsylvania Hunting Season. Unfortunately, this leaves little to do for our Non-Hunters.
In an attempt to 'fill the gap' and keep our Indoor Range busy – Stowe Archers will be hosting an Indoor Spot League with Weekly Payouts.
The League will take place on Thursday Evenings starting at 7:00pm. Registration is not required (unless we have a larger than expected turnout) – simply stop in and shoot for a chance at the prize pot!
***The Indoor Range will Open at 6:30pm for Practice and Registration***
The Fee for this event is $8.00 per shooter.
$4 will go into the prize pot
$4 will go towards funding our new S3DA Program
Scores will be handicapped so that everyone has a chance at winning.
Unlimited: 75%
Bowhunter: 80%
Olympic Recurve: 85%
Traditional: 92%
There will be an Optional $2 Side-Pot
Everyone that puts in an extra $2 during registration will be entered into a random drawing. Whoever has their name drawn will win the entire side-pot.
We will be using FITA Scoring
Winner takes the entire prize pot!
Open Results in a New Window