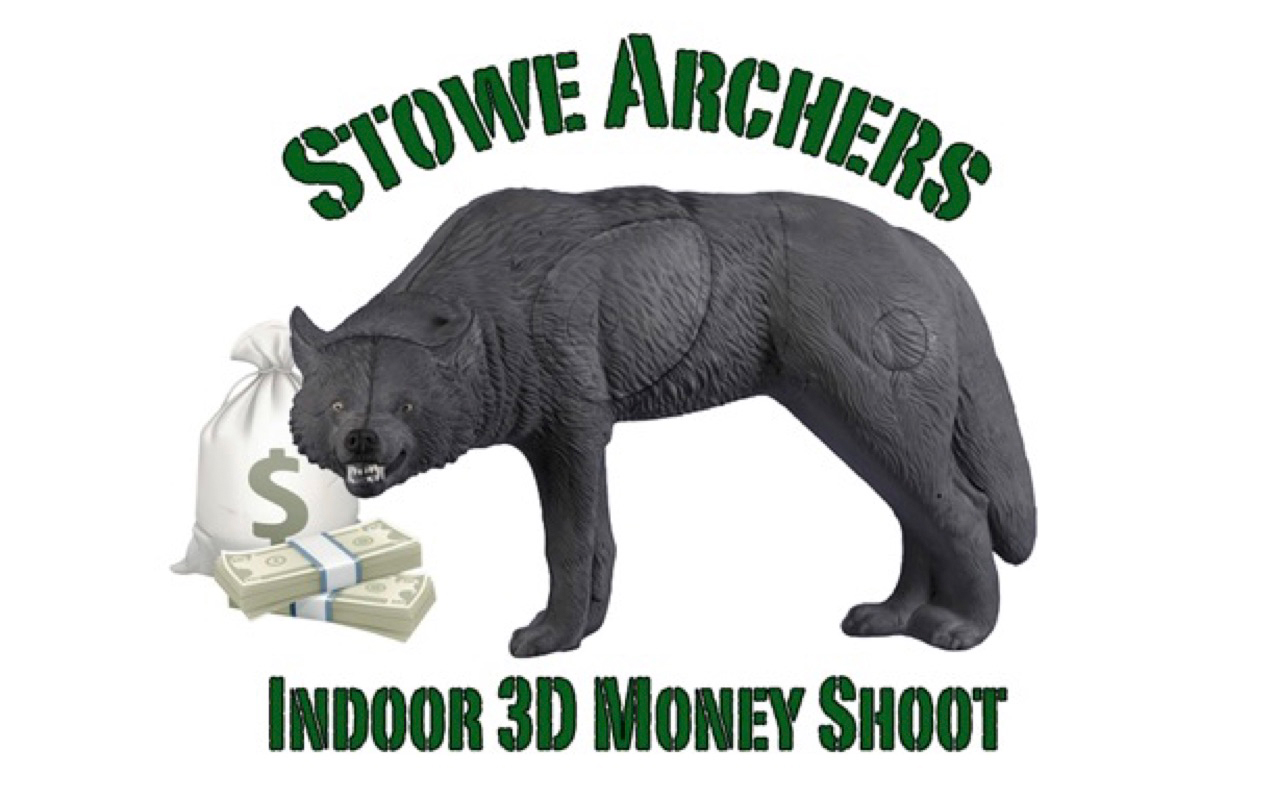 On February 20th Stowe Archers will be hosting an Indoor 3D Money Shoot. The course will consist of 32 Shots (Marked Yardage) on Rinehart Targets.
The cost to shoot this event is $28 ($13 to the club and $15 to the purse). Doors open at 6:00pm with a shotgun start at 7:00pm.
Space is limited to 16 Shooters, so if you would like to shoot please sign up quickly. You can do so by contacting Tim Marks at (610) 781-0375 or by emailing Tim at tdmarks@comcast.net. Due to limited space, please expect a confirmation from Tim to ensure that your space has been reserved.
We are unable to accommodate crossbow shooters, otherwise there is no restriction on bow type.