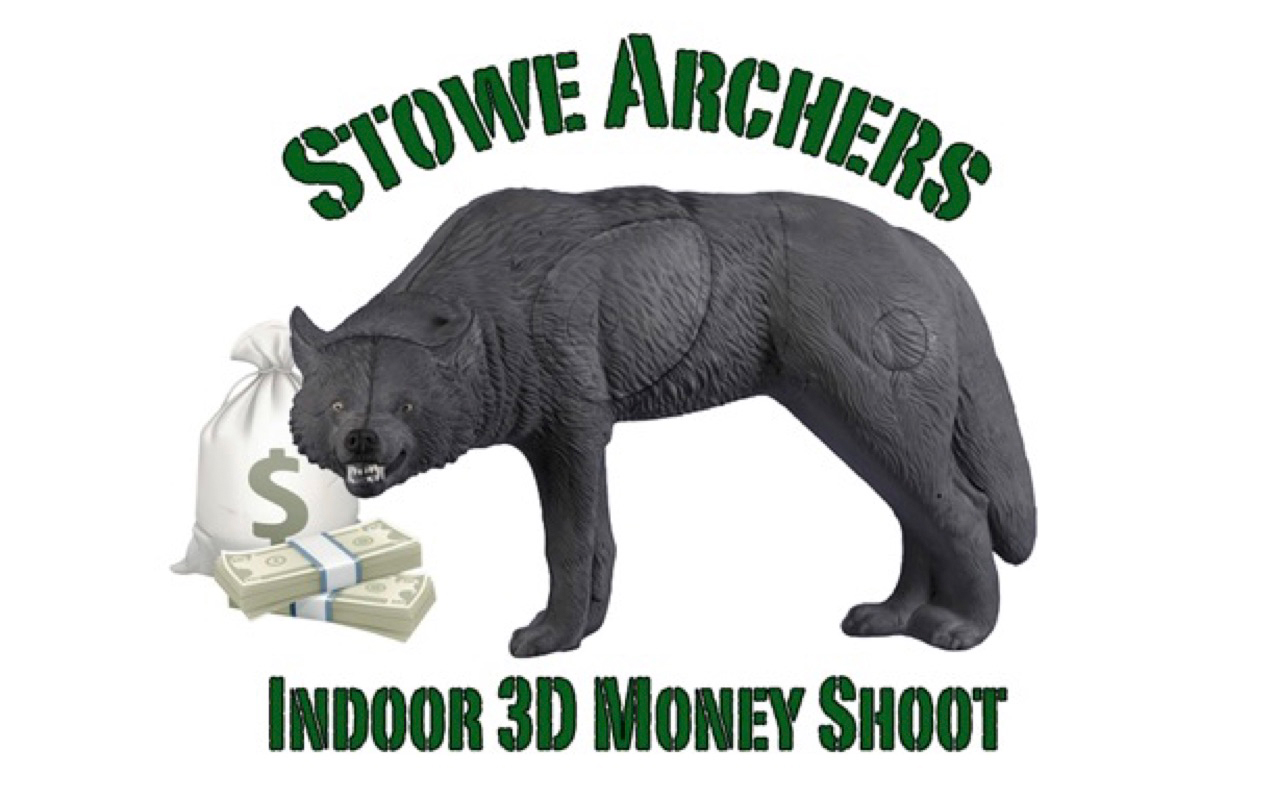 On Saturday, February 18th, Stowe Archers will be hosting an Indoor 3D Money Shoot. This year we're going to try and run two lines for a total of 32 open slots.
We'll be shooting a single division with no equipment restrictions (we are unable to accommodate crossbow shooters). The course will be made up of 32 shots on Rinehart targets.
The registration fee is $30 ($12 to the Club / $18 to the purse). The payout breakdown will be announced once we get final count on registrations.
Pre-Registration can be completed by using the Google Form below. Once registered, you'll receive a confirmation email from Tim Marks as we get closer to February 18th.