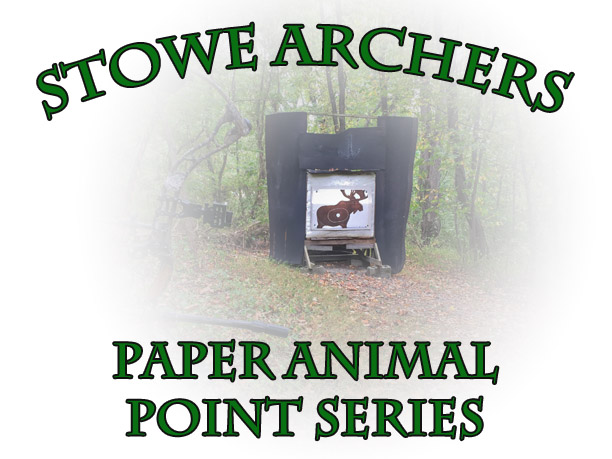 Before 3D Archery became popular in the late 80's and early 90's, clubs in Southeast Pennsylvania would routinely host Paper Animal Shoots. These events would be fun for the whole family and would often be held year-round.
Stowe Archers would like to invite you to our Paper Animal Point Series being held October through December. The format will be a Modified Animal Round consisting of three scored arrows per target.
Winners will be determined by combined score throughout the series. Medals will be awarded to the top archers spread out among five divisions with five classifications per division. In addition, awards will also be given to the High-Senior, High-Super-Senior, and High-Lady.
Registration
Adult Non-Member: $10
Adult Member: $8
Youth (12 to 17): $6
Cub (11 and Younger): FREE
Registration will open at 7:00am and close at 11:00am.
Foor and drink will be available for purchase in the clubhouse
We will be shooting rain or shine. In the event that we have snow accumulation in November or December, we will post a notice on our website listing the status of the event. We intend to shoot unless the snow becomes a problem with traveling up or down our driveway.
Sunday October 16, 2016
Sunday November 20, 2016
Sunday December 18, 2016
Point Totals
Open In New Window
Guidelines