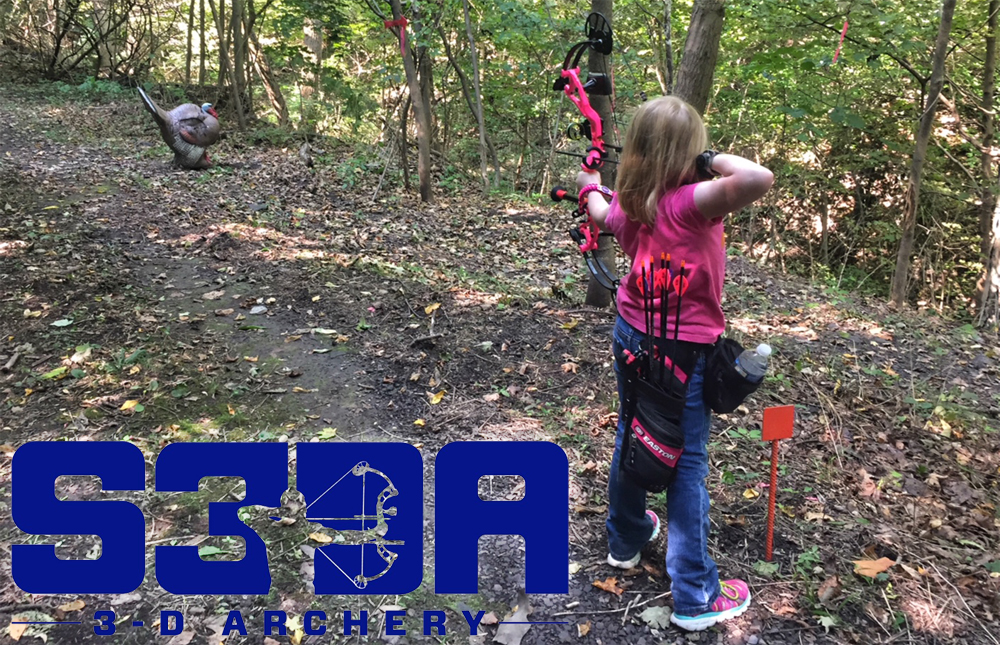 Stowe Archers has been hosting a free community Youth Archery Program on Monday Nights for the past several years. It has been an absolute pleasure seeing so many kids come through the program and learn about the sport of Archery.
Due to the volume of kids attending, it has been very difficult to extend this program to something more than an introduction to archery. We have had many parents come to us and ask "our child loves the sport and we want to go farther, what is the next step?"
Unfortunately, we haven't had a very good answer to that question, aside from recommending private lessons or advanced programs at retail stores. That was, until a couple of members sat down and discussed starting a program that went beyond a basic introduction to archery.
We poured over information on a variety of programs and decided that S3DA (Scholastic 3D Archery) was the best fit for our club. The program is designed for children in Elementary School through High School and is intended to teach everything from the first shot to advanced skills.
This Information Packet is designed to walk you through our vision of the Stowe Archers S3DA Program. We hope that it leaves you as excited about the program as we are and that you consider joining us!