January is a busy month for the archery community in our region. The Southeast PA Indoor 3D Season begins and tournaments such as the Palmyra Invitational, Archery Addictions Open, and Lancaster Classic are upon us.
In the weeks leading up to January, the Stowe Archers Clubhouse is usually a pretty busy place. We have a lot of people in and practicing for upcoming tournaments.
It is fun to watch shooters progress over time, especially the kids. They quickly go from flinging arrows without a care in the world to shooting some truly impressive scores.
This past weekend there were many impressive scores shot by our members (of all ages – the adults shot well too).
Archery Addictions Open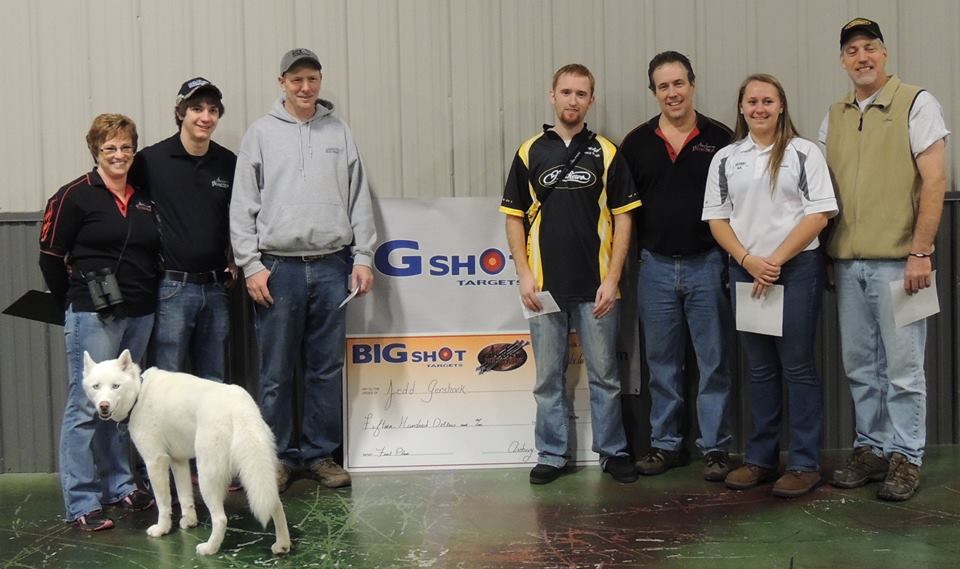 Madison Rutkowski shot the qualifier clean (600 – 47x) and went on to place 3rd in the 1st Flight.
Palmyra Invitational
Jr Female Unlimited / Bowhunter Unlimited
Amanda Newland shot a personal best of 554 (7x) and won her class
Intermediate Female Bowhunter Unlimited
Zena Ross shot a 568 (13x)
Jr Male Unlimited / Bowhunter Unlimited
Austin Ayres shot a personal best of 586 (23x) and placed 2nd in his class
Mens Bowhunter Unlimited
Bill Newland shot a 572 (19x) and placed 9th in his class
Senior (Age 52-61)
Bill Gilbert shot a 575 (17x) and placed 4th in his class
Men FITA
Randy Van Sickle shot a 534 (5x) and placed 3rd in his class
Troy Ross shot a 522 (8x) and placed 4th in his class
Women Traditional
Ingrid Ross shot a 399 (1x)