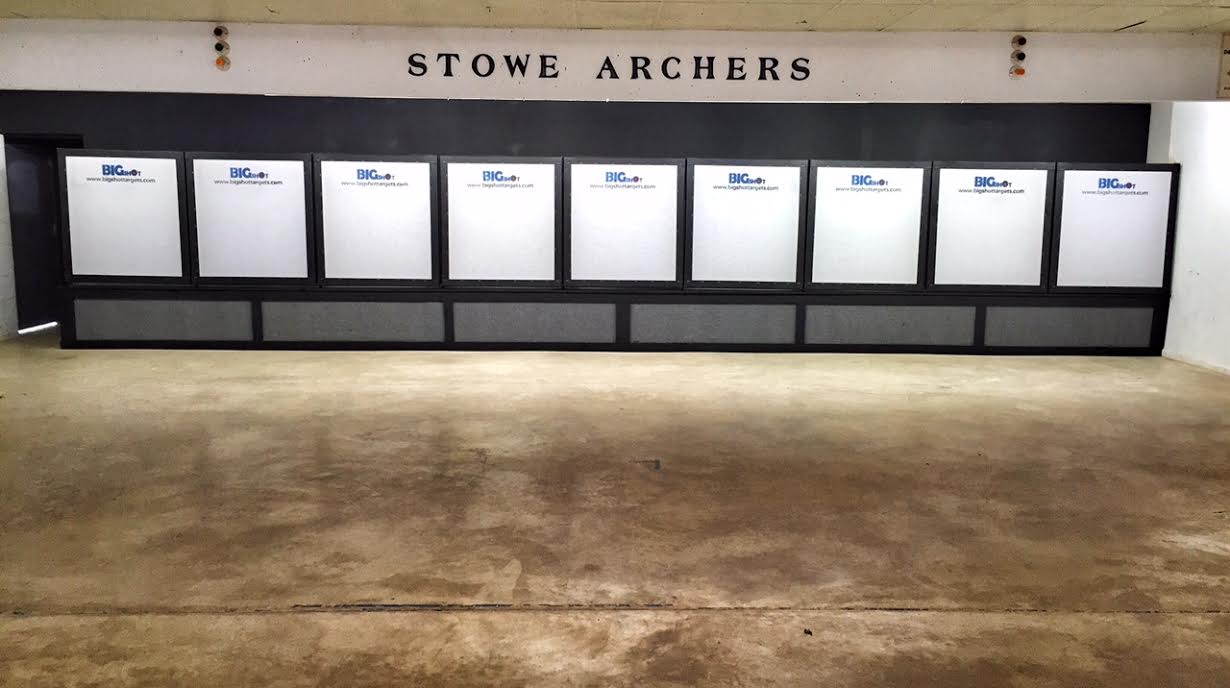 During the Indoor Archery Season we began to experience problems with our Indoor Target Wall. The old fiber backstop served us well for many years but repairing it proved very costly. The club began researching potential replacement systems and ultimately voted to approve the purchase of nine Big Shot Target Butts.
This weekend our members came together and spent a great deal of time and effort dismantling the old wall and prepping for the new system. In the span of a single day our members were able to complete the job at hand.
Our new Big Shot Targets are a vast improvement over our previous back wall. Arrows will now pull easily and will be free of fibers fused onto the shafts. All we ask is that our members please place their targets on the corners of each frame (placing a target in the center will cause premature wear and tear).
We would like to thank all of our members that came out to lend a hand installing the new target system. Without your help we would have never accomplished such a big job so quickly.