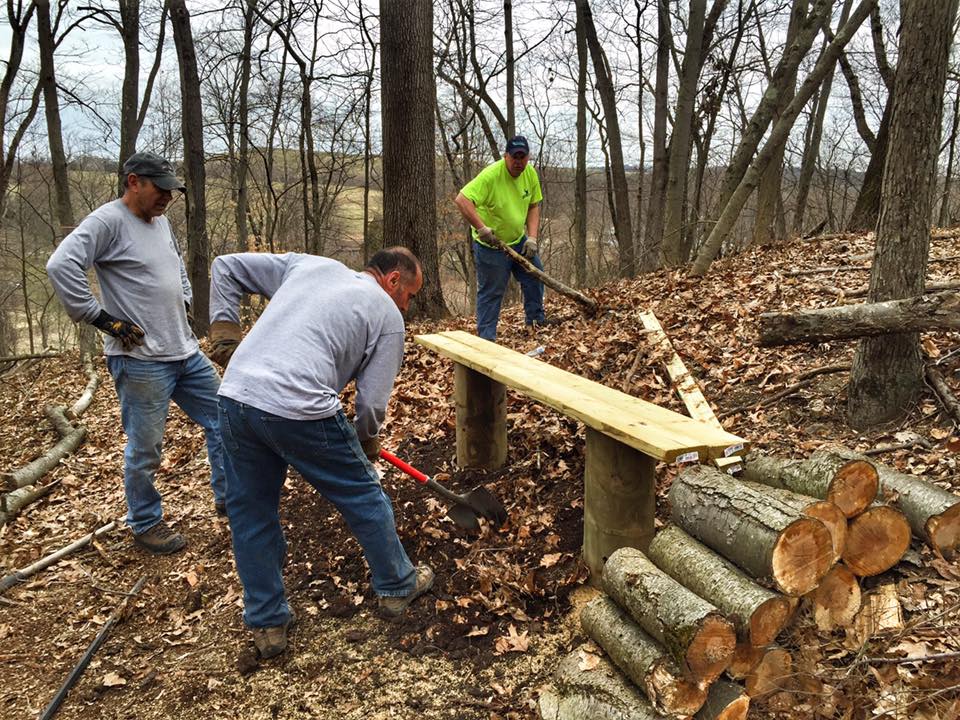 Stowe Archers is a Non-Profit organization that depends on membership support when it comes to maintaining the clubhouse and property. With roughly 35 Acres to tend to – including a Clubhouse, Indoor Range, 28 Target Field Course, 80 Yard Practice Range, and a 3D Course through the woods – we have more work than a few members can handle alone.
Periodically, we sent out an email to our Membership asking for help completing tasks around the club. Work ranges from simple tasks such as sweeping the floors prior to an event to more substantial work, such as making major repairs around the property.
It is imperative that our members volunteer for these tasks to prevent the more active members from burning out. Without volunteers, the quality of events will suffer – and no one wants that to happen.
We realize that work and family obligations may make it difficult for members to attend work parties. In those situations, we ask that you please reach out to us and let us know when you have some free time that you'd like to spend working around the club. There is plenty to do and we are appreciative of any time you have to offer.
Volunteering at Stowe Archers has its privileges. After completing 20 Hours of volunteer work and attending 3 Meetings, you will be given a key to access our Indoor Range. With a key, you are free to shoot in a warm, lighted, range at your leisure.
After completing 30 hours of volunteer work, members are eligible to bow hunt on the property.
Fill Out The Form Below to Sign-Up for Work
Work Party Log