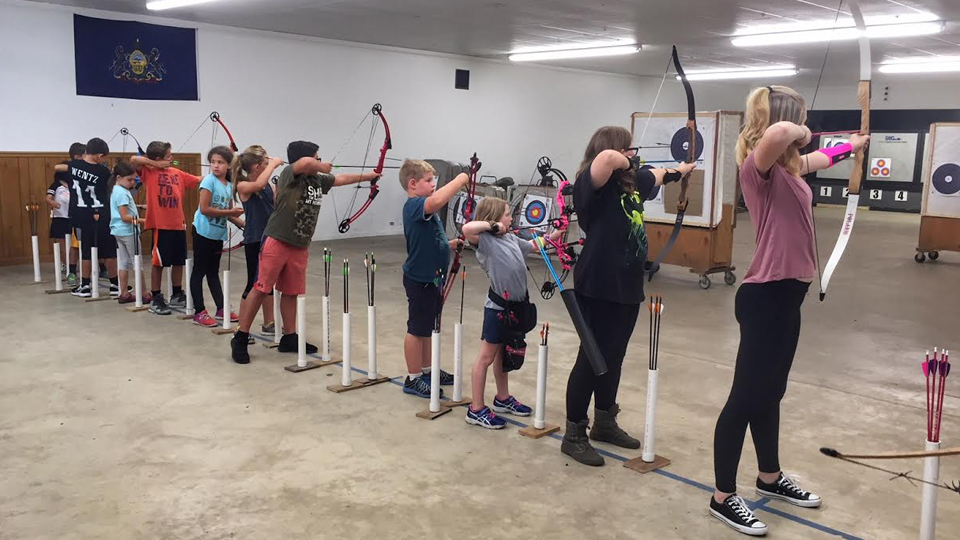 The Stowe Archers Monday Night Youth Program – or what we call "Youth Night" is a community-based Youth Archery Program that was created several years ago by Curt Peterson and Al Towler. The purpose of this program was to create a safe place for children to be introduced to archery.
Over the years, "Youth Night" has evolved and attendance has risen. Our Monday Night Youth Program is a great place for kids to learn to take their first shot with a bow and arrow. Our goal is for the kids to have fun and want to come back week after week to improve their skills.
The program is led by Coach Mike (Mike Schelpf – Level III USA Archery / NFAA Certified Instructor).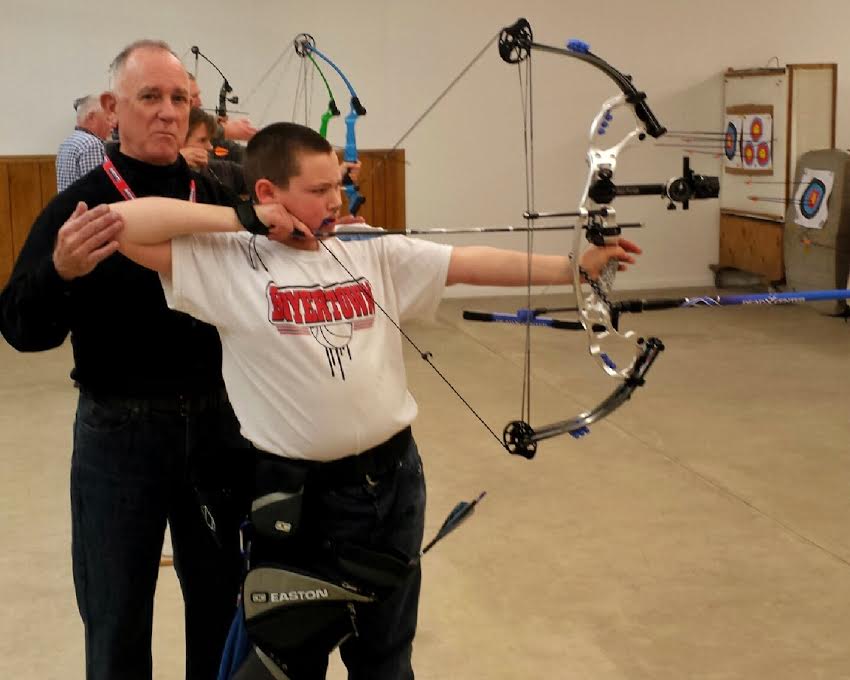 Youth Night takes place on Monday Evenings from 7:00pm to 8:00pm. There is no charge for this program, however, donations are greatly appreciated. We are happy to provide all of the equipment necessary for those without.
As a rule of thumb, if Pottstown Area Schools are closed due to weather conditions, the Monday Night Youth Program will also be canceled for the evening.
If you have any questions, please feel free to contact Mike Schelpf at stoweprograms@gmail.com